Victor Central School District
Mainline Helps Victor Central School District Achieve Academic Excellence with High Performing Wireless Network
Healthcare Software Solutions
As technology transforms healthcare, a well-designed flow of data can make a tremendous difference that leads to better patient outcomes.
Business Analytics for Financial Services
In financial services, business requirements are complex and accuracy of information is paramount.
Fast-Growing Manufacturer
Fast-Growing Manufacturer Uses Mainline/IBM PureFlex to Triple IT New Project Productivity.

LSSiDATA
LSSiDATA projects significant revenue increase after business analytics transformation from Mainline Read more…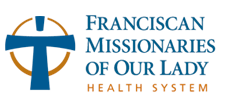 Franciscan Missionaries
Franciscan Missionaries of Our Lady Health System uses business analytics in Tivoli to cut diagnosis of infrastructure services issues from hours to minutes. Read more…
City of Farmington
City of Farmington increases processing speed by 33% and lowers cost by 50% with an upgrade to IBM Power 720, architected by Mainline.
Read more…

Springleaf Financial
Springleaf Finance Consolidates IT, Reduces Costs with Mainline Solution. Read more…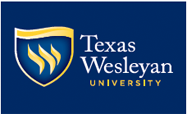 Texas Wesleyan University
Texas Wesleyan University Shortens Disaster Recovery from Days to Hours and Streamlines Backup with Zero Capital Expense.
Read more…
Financial services company
Financial services company avoids seven-figure compliance and build-out costs by using Mainline-managed virtual desktops.
Mainline Information Systems
Mainline's upgrade to IBM Flex System improves processing speed by 10x.
Education Affiliates
Education Affiliates Turns to Mainline for Business Intelligence Solution that Identifies Substantial Savings.