Platinum Hitachi business partner
With our status as a Platinum-level Hitachi business partner, we are able to provide superior solutions that address the management of your entire IT infrastructure.
We offer the expanded portfolio of Hitachi products and solutions, including deeper, more unique offerings such as cloud, big data and virtualization.
The HDS Disk Storage Portfolio allows organizations to spend less and store more.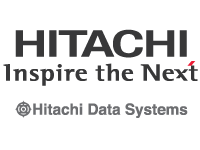 Some of our Hitachi business partner certifications include:
HDS Implementer – Modular & HDS storage foundations
Hitachi Data Systems Virtualization – Enterprise
Hitachi Data Systems Implementation
Hitachi Data Systems Qualified Storage Professional
Mainline Expands Enterprise Architecture Capabilities with iEAi-Certified Architects