Your business strategy,
our IT solutions
Springleaf Finance Consolidates IT, Reduces Costs
with Mainline Solution
Learn how
Are your data storage, processing and analysis too slow to effectively support your fast-paced business model?
Mainline can help bring your IT infrastructure into closer alignment with your business strategy.
Here are some of our key areas of IT solutions expertise: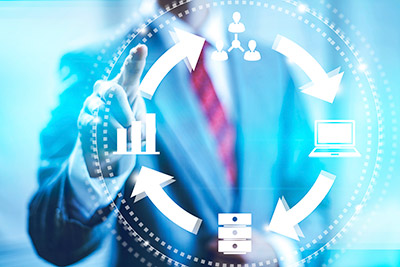 Learn how data center consolidation reduces complexity while saving money.
Download now
With IBM Cognos and DB2 for AIX, we helped a bank reduce the time required to produce reports by 75%.
With an ever increasing selection of specialized IT solutions, it can be daunting and time consuming to find the perfect fit for your needs. With a vast partner network of leading specialized vendors, and the proven expertise to design and implement the optimal IT solutions for your needs, Mainline can help you get the market overview and advice you need to make the right choice for your business goals.
As technology transforms healthcare, a well-designed flow of data can make a tremendous difference that leads to better patient outcomes and greater efficiencies.
Read more
"With Mainline's help, we got the results we were seeking. The project went smoothly, and in the process, Mainline helped us discover new resources from the information we were getting. With Mainline we were able to maximize the tool beyond what can usually be accessed out of the box. I would definitely consider using Mainline for future projects."
Jason Alpert