Business Analytics Consulting
Transform your big data analytics
Your structured and unstructured data is growing. The volume of information often grows faster than your ability to gain valuable insights from your data. Your business analytics software needs to not only manage your data, but also highlight key insights and predict future trends. At the same time, this information also needs to be available to the people who need it when they need it and how they need it … quickly and easily. Too often big data analytics is viewed as time consuming and expensive. It doesn't have to be.

Business analytics consulting: from planning to implementation
Choosing the right business analytics partner makes all the difference. Our business analytics consulting experts work with you to determine the best way to apply analytics to improve your results. Our business analytics consulting workshops are designed to align your big data analytics strategy with your business requirements. Our business analytics consulting workshops are facilitated by an analytics architect, who provides a current assessment and documents a comprehensive analytics road map that fits your budget and will show a return on your investment. After the planning stage, Mainline stays by your side as your partner for the duration of your entire project from installation to project management and skills transfer.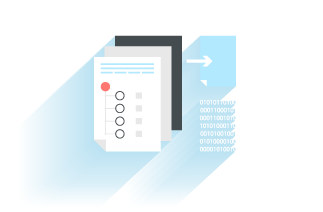 Personalized business analytics software and solutions
Every business is different. We recognize this fact with a personalized approach to business analytics software and consulting that suits your needs. To achieve this, we work closely with you to understand your analytics requirements, to prepare and execute a personalized project plan, with an eye on making sure that it is completed accurately, on-time, and within your budget. By using our state of the art Innovation Center, you can experience business analytics software firsthand through demonstrations, live testing and custom demos. Our Innovation Center features products and solutions from a variety of market leaders in data, analytics, collaboration and smarter computing. We can even accommodate custom software demo scenarios so you can test drive our business analytics software solutions in real-world conditions.

Unmatched industry expertise to deliver best of breed business analytics software solutions
With Mainline, you can rest assured that your big data analytics implementation projects are in good hands. Our dedicated team of business analytics experts have unmatched industry expertise with over 300 business analytics software technical certifications – and it shows. We are the first business partner in the U.S. to receive the IBM Gold Accreditation for IBM Cognos business intelligence and only one of two business partners certified to sell and deploy IBM healthcare provider data model solutions. In addition, we are consistently recognized as one of CRN's top Tech Elite 250. At Mainline, we are committed to delivering the highest level of service to our customers through quality work and deep business analytics software expertise.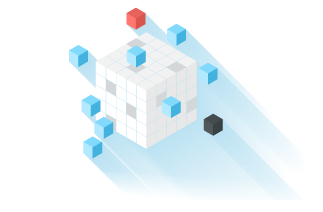 Helped an investment firm generate clients' statements 50% faster using IBM Business Analytics.
Organizing and using your big data analytics for maximum business benefit can be a time consuming and stressful process.
Our business analytics consulting experts work with you side-by side from planning to testing to implementation. Mainline is your partner for the right business analytics software and consulting that fit your budget and business needs.
Get started with a business analytics discovery workshop.
"We were looking for a partner to support and keep pace with our growth. Mainline had the depth and breadth of services that we needed and was savvy about where technology was going."
Rob Jacks