Faster Performance, Greater Efficiency
and Ease of Management at a
Fraction of the Cost
Let Mainline Take the Risk Out of Positive Change
Selection, Design, Implementation and Support Services
See what Mainline can do for you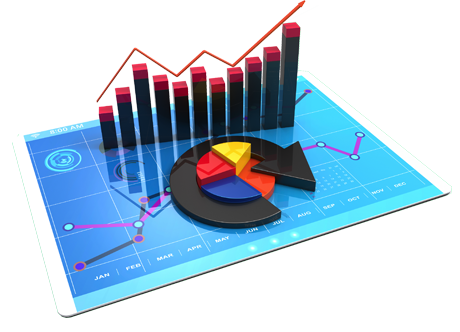 Does your unstructured data have you running scared?
Mainline has data solutions that will take your fear away.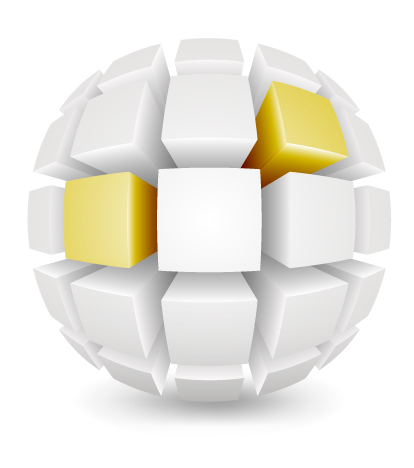 Put All Flash Storage Arrays to the test in your environment!
Mainline Information Systems® invites you to test drive an All Flash Array free for up to 60 days.
Storage Transformation
Today's businesses find themselves faced with new storage and data solution challenges as they enter the age of Social, Cloud and Big Data. Information is being generated at an unprecedented pace. In addition to Mainlines expertise in designing and implementing new data storage solutions, we have expanded our expertise into advising our clients on how to improve their ability to deliver "as a service" through our Operational Efficiency services methodology and our critical infrastructure audits.
Let Mainline show you how to begin your storage transformation journey
An Agnostic, Tiered, Storage Architecture Solution
Not sure which technologies are right for your multi-tiered storage solution? Mainline offers storage technology from all the major vendors across the entire spectrum of file and block storage and, with deep knowledge of the industry's biggest vendors, can reliably point you to the best offerings the work together to suit your business needs and budget.
Storage technology options:
Flash-based storage:
In general, flash based storage is the best choice when most or all of the following conditions are true:
Applications significantly underutilize disk capacity to meet stringent performance requirements
Applications with the most demanding IOPS or response time requirements: transactional databases (OTLP), analytical databases (OLAP), virtual desktop infrastructure (VDI), high performance computing (HPC)
Consistent sub-millisecond response time is needed to accelerate real-time enterprise applications: data warehouses, content delivery networks, rendering and video editing or modeling and simulation
Demanding environmental requirements: physical space or power limitations, or a rugged environment with highly compress-able or dedup-able data types
Virtual storage environments can easily add a high performance flash tier and accelerate general workloads automatically
Disk-based storage
In general, hard drive based storage is the best choice when most or all of the following conditions are true:
You need a resilient, higher capacity, good performance and advanced local and remote copy services
Disk or SSD performance is acceptable to meet the demands of the applications in the system
Increased choice and flexibility in subsystem design is desired
Encryption of data-at-rest is required
Tape storage
In general when you need extreme high capacity at lowest TCO
Tape based back-up
Long term Archive requirements
Nearline data access required to persistent data
Cloud storage
In general cloud storage is a good option when you have regulatory compliance that requires you to archive and recall of email, file and other content
Low TCO
Lower management costs
Often used in conjunction with on-site storage solutions
Corporate data volume currently doubles about every 18-24 months.
From social, audio, video, email, digital video surveillance and meta-data (data about the data), data analytics, mail logs, machine data to more traditional business data like email, documents, archived chats, backup data, transaction records, companies struggle to find the necessary space on their legacy storage solutions. In fact, it is projected that meta-data will soon become a larger part and will eventually eclipse the actual data itself further adding to the challenge.
This growth requires that data value is both understood and is married to a tiered storage architecture that reduces under-or-over delivery, which keeps service delivery effective and efficient. This data growth further requires repeatable, auditable processes that enable capacity management, lifecycle management and provisioning management to name a few.
Flash Storage Technology: Where to Start?
Mainline's expert, Bryan Samson, breaks down flash storage and points you in the right direction.
Read the post
The storage & data management expert you can trust
With over 25 years of experience in corporate storage architecture, Mainline is a trusted partner to help you find the storage and data management solutions that best suit your business needs. Our experts are some of the most knowledgeable in the industry and can give you valuable advice on the strengths and weaknesses of the entire spectrum of storage solutions, irrespective of the vendor. We take great pride in not limiting you to the product range of any single vendor, but to enable you to pick from the best available technologies to build the multi-tiered solution while supporting you with an array of implementation and advisory capabilities.
As an end-to-end provider, Mainline makes it easy to install, configure and upgrade your storage solution. Depending on your needs, we can assist you from the initial assessment, post-implementation support to include services that can help you maximize and sustain service delivery efficiencies ensuring a smooth transition.
Our client achieved 100 percent payback on the initial services engagement in about three months.
"Mainline was definitely the right choice, and we are very pleased with them. They had a great team – the disk and tape storage experts, plus a great account executive – that always kept us informed and gave us useful feedback."
Jim Stone