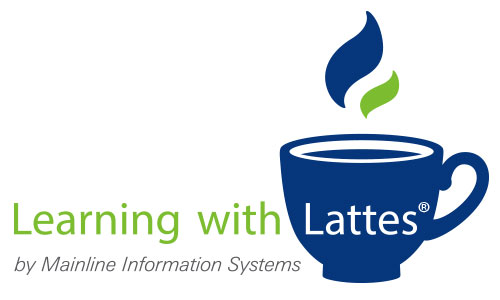 IT Solutions Webinar Series
Learn from the experts in the comfort of your workplace
Bookmark this page and check back to register for upcoming webinars, or to replay past sessions.
IBM System z Migration – IPLA and MLC Licenses Unraveled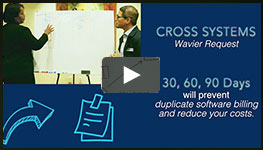 When planning an IBM z System migration, you need to understand the potential financial impact of IBM IPLA (International Program License Agreement) and MLC (Monthly License Charge) software licenses charges, to maximize your investment and to avoid the pitfalls.
Make Real-Time Business Decisions with IBM Db2 Analytics Accelerator (IDAA) for z/OS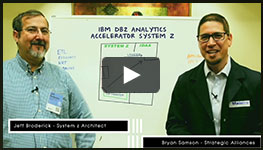 There's truth and good reason in the old adage "keep your data closest to its source".
But, contrary to that performance and security best practice, many data centers running IBM z Systems mainframe servers exported the data to x86 data warehousing platforms, chasing the promise of the "economical x86 server farm".
Automate Business Operations with IBM Watson – Helpdesk Automation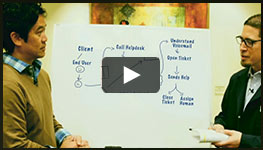 There are hundreds, if not thousands, of opportunities to use IBM Watson artificial intelligence to automate business processes to improve effectiveness and reduce costs.
How can you use IBM Watson? A Watson Workshop can help you to determine where IBM Watson technology can be used to solve your business process management problems.
Running servers and containers on IBM System z in a virtualized environment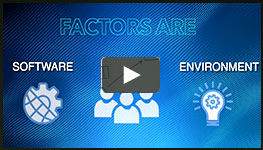 By deploying Linux on IBM z Systems, your business can significantly reduce operating costs* and have the reliability and security you need to run your critical workloads:
• Save by reducing the quantity of software licenses
• Cut costs by reducing systems management overhead
• Lower environmental costs, such as floorspace and energy
• Support tens of thousands of Docker containers
Interested in a Proof of Technology (PoT)? Want to know how you can determine your TCO?
*Compared to x86 server farms running the same workload
Improve Storage Efficiency with Copy Data Management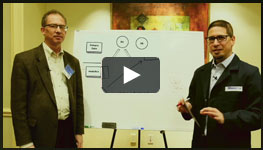 Today's data center, on average, has a 10x data inflation of Primary Storage due to Backup, Disaster Recovery, Data Protection, Dev/Test, Analytics and related data sprawl.
Copy Data Management (CDM) solves these business challenges. Learn about CDM and how you can get started to improve storage efficiency and meet business needs.
Get Business Insights Cheaper and Faster with IBM High Performance Computing powered by Nvidia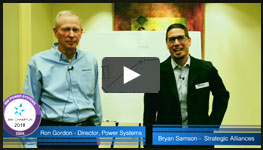 New workloads such as Machine Learning (Artificial Intelligence) and Analytics are delivering business insight to fuel growth, but data centers must have the compute power to process the magnitude of information.
IBM teamed up with Nvidia to deliver a High Performance Computing, POWER9 server platform assisted by Nvidia GPUs that reduced a 7 day job to 11 minutes.
IBM DRAID Explained and Best Practices
IBM Distributed RAID (DRAID) improves RAID performance and availability compared to Traditional RAID (TRAID).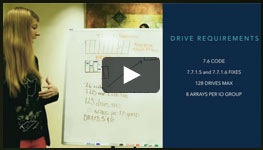 So why is this important? With today's larger storage drives, minimizing rebuild time is critical, to avoid a double-drive failure and possible data loss.
Laura Tuller, Mainline System Engineer, explains:
DRAID5 and DRAID6
How to use DRAID in an installed TRAID environment
How to use DRAID in a new storage environment
Best practices
Build a business case for Linux on IBM z Systems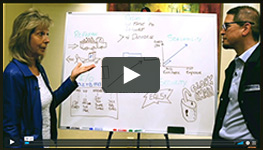 Manage your operation smarter, better and more cost effectively by deploying Linux on IBM z Systems mainframe. Not only can you reduce costs*, but you will benefit from:
Blockchain to enhance security, traceability and speed
Support tens of thousands of Docker containers
Improve Reliability, Availability, Scalability and Performance
Get started on building your business case for Linux on IBM z Systems today.
*Compared to x86 server farms running the same workload
Fast, Efficient, Secure – Backup and Recovery with Dell EMC Data Domain
When it comes to Backup and Recovery, speed, efficiency, security and reliability are key to your business.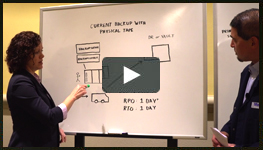 Many datacenters are still using tape backup – some not even encrypted – leaving the business struggling with lengthy RTO, unattractive RPO and security risks.
Jennifer Miles, Mainline Systems Engineer, explains how the Data Domain systems provide fast access to backup data, encryption of data at rest, deduplication, and fast restore and recovery.
High-Speed Deduplication
Seamless Integration
Network-Efficient Replication
Safety and Reliability
Consolidate with IBM Spectrum Scale
Too many file servers and NAS making your head spin?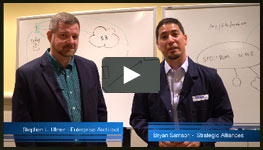 Most businesses have many, many file servers and NAS systems. They are hard to manage, keep current, and data is constantly being misplaced or misidentified.
Stephen Ulmer, Mainline Enterprise Architect, explains how IBM Spectrum Scale can be used to consolidate all file and object storage in an enterprise. Using the built-in support for rich policies, data can be moved to the most effective storage type, including tape or cloud.
Reduce storage costs
Improve security and management efficiency
Increase performance
Drive Cost of Computing Down with CAPI Technology on IBM Power8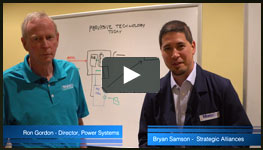 When was the last time someone said that performance didn't matter? Today's enterprises need to reduce computing cost, but improve performance in order to gain a competitive edge.
Ron Gordon, Mainline Director of Power Systems and IBM Power Champion, discusses IBM POWER8 CAPI technology for a wide range of application needs.
Higher performance
Increased throughput
Lower cost
High Availability a management nightmare?
IBM Hyperswap makes zero downtime a whole lot easier.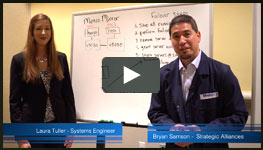 Laura Tuller, Mainline Systems Engineer, explains the management issue of high availability and the benefits of IBM Hyperswap, a function of the IBM Storwize family.
Using the best of replication technologies – the non-disruptive volume move and remote copy features of IBM Metro Mirror, IBM Global Mirror and IBM Global Mirror with Change volumes – HyperSwap is the next phase of high availability.
Application aware – say goodbye to scripting
Maintains full independent copies at both sites
Volumes are visible as a single object across both sites
Got Silos of IBMi data?
Break that barrier with Global Deduplication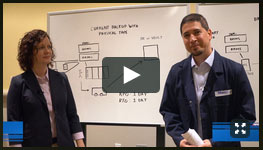 Capacity limitations on backup appliances or VTLs left many companies with silos of IBMi data that are inefficient, management intensive, and costly. IBM ProtecTIER provides global deduplication, as well as fast access to data.
Jennifer Miles, Mainline Systems Engineer, explains the silo issue and the benefits of the ProtectTIER solution.
Gain storage efficiency through deduplication
Cost savings
Faster Access to backup data
Easier management of backup appliance
Store 30+PB of data with 15:1 dedup ratio
System i Backups taking too long?
Get done in a flash with IBM Flash Copy Toolkit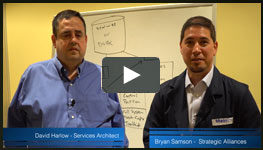 Full system saves in an IBM System i environment is challenging for 24×7 operations. Several hours of downtime is just not an option.
David Harlow, Mainline Services Architect, discusses how the IBM Full System Flash Copy Toolkit from IBM Lab Services allows System i customers to take full system saves with zero downtime, maintaining business critical 24×7 availability.
Full system saves with no downtime
Maintain 24×7 availability
Reduce risk
Turbocharge the Agile Development process with Actifio
Creating copies of a production environment is complex, slow and expensive.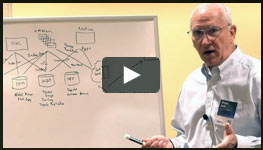 The fastest (and most expensive) way to create and use copies is through the array snapshot technologies. Other forms are data backups that can be restored as usable copies, replication and niche software solutions.
Steve Adil, Mainline Storage Architect, explains how Actifio transforms Agile Development by using a simple SLA process to create, maintain and use data copies.
Reduces time to create and use data copies
Uses a simple SLA process
Can reduce the amount of capacity used for data copies by 80% or more
Most flexible technology in the market